Here's a little peek at a project from start to finish.
Step 1
The original thumbnail that was submitted to the band, and some photos I printed out for reference.
Step 3
Making the color separations in Photoshop.
Step 4
Film waiting to be exposed on the light table.
Step 5
Washing out an exposed screen.
Step 6
Color 1 is printed, color 2 (of 2) is up next.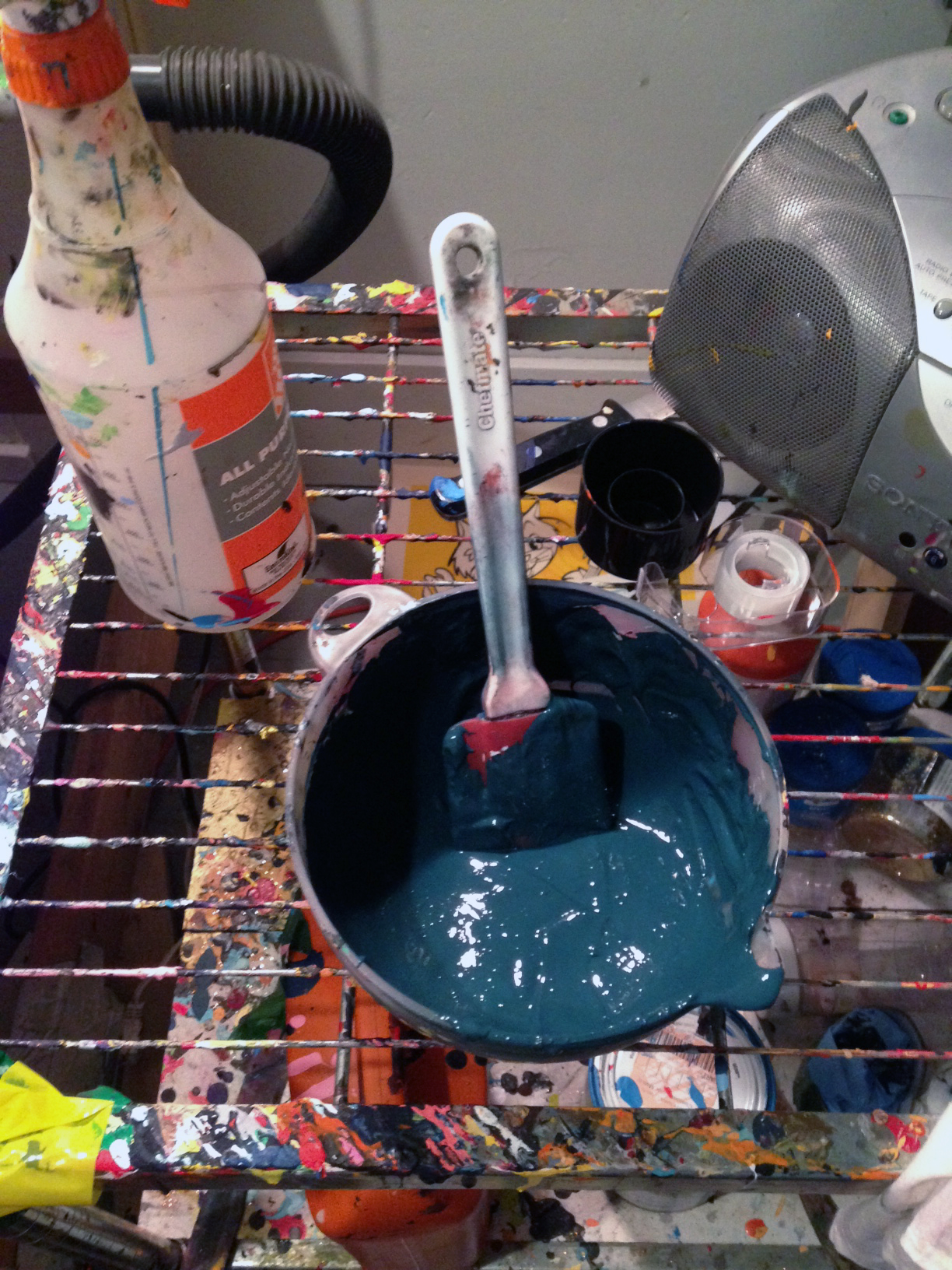 Step 7
Ink mixed and ready for 2nd color printing.
Step 8
Finished prints on the drying rack.